Hello all,
When Jackie Clark approached me about writing a guest post for A Little Bit of Love. I couldn't say no. I am the first to admit that cancer is a topic that makes me feel uneasy. So many of us know someone who has survived cancer or has lost there battle to it. Jackie herself is from the
Mesothelioma Cancer Alliance, a
rarer
forum

of cancer. In fact in the past week

treatment

for those who have this strain of cancer has been released in Ireland which in trial testing has cured some of those who where

diagnosed

terminal cancer. What she has written here is so

inspiring

that I do hope you take something from it. What I found was that with the way

society

treats cancer we no longer see the person, instead we see this

disease

that

stirs

fear in us with the

mere

mention of the word.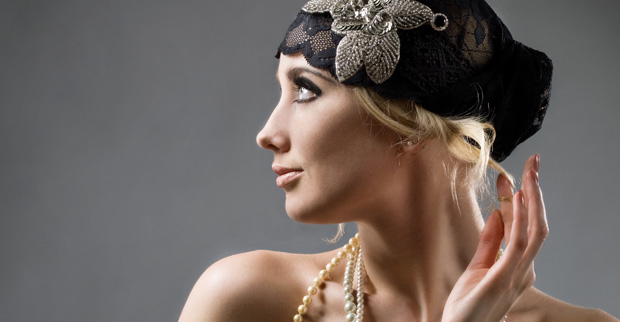 High Style and Big Confidence
By: Jackie Clark
When a woman feels beautiful she feels confident. The two go hand in hand. Knowing that she looks amazing will have her holding her head higher, her shoulders back and she will feel that she can conquer the world with minimal effort and without breaking a sweat. This is a great trait for any woman to have; and what can be thanked for these feelings is high fashion. Women know they are beautiful, but the best way to make them feel beautiful and confident is through an amazing outfit. High fashion is the best type of fashion for providing women with feelings of beauty and confidence.
The design of the outfit, the feel of the fabric and the lines and cut of the material are second to none. They are flawless; designers spend months working on their collections and the end result reflects that to a tee. A fabulously designed pair of designer shoes can make a woman feel like nothing she's ever experienced before. The second she puts them on her feet, she will feel taller, her legs longer and leaner and her body more perfect than it already was. When she slips on a fitted dress that hugs her curves, she will feel sexy and alive. In a suit, she will feel powerful. In jeans she will feel gorgeous and casual. There is nothing more amazing than the feeling a woman gets the second she dons a gorgeous designer outfit; the feeling is indescribable and powerful.
There are days in a woman's life when she needs to feel more beautiful and confident than ever. This makes her feel powerful and there are certain times when a woman needs that feeling more than ever. Sometimes, things happen to make a woman feel like she is not beautiful and her confidence takes a hit; she feels powerless. When a doctor looks at a woman and informs her that she has been diagnosed with a rare form of cancer such as mesothelioma, or a common form of another cancer, she will feel that her entire world has collapsed around her. She will feel powerless to stop the rush of emotions that she will experience and she will feel less than beautiful; her confidence will take a major hit.
Unfortunately, there is no time more important for a woman to feel confident and beautiful than when she is about to face the hardest battle of her life; cancer treatment. It is at this time that high fashion becomes even more important in a woman's life – and not for vanity purposes. Women should go shopping, buy a new outfit or two; it will make them feel beautiful and confident despite their cancer diagnosis and it will help them feel the power they need to overcome their cancer.